What is Snapchat, how does it work, and what's the point?
Snapchat is a popular multimedia messaging app that allows users to send photos, videos, and messages. It was created in 2011 by Evan Spiegel, Bobby Murphy, and Reggie Brown who were students at Stanford University. Snapchat is most well-known for its use of disappearing messages and augmented reality filters which have become an integral part of the platform. We will tell you more about what this program is, how it works, and what's its point.
Table of contents
What is Snapchat?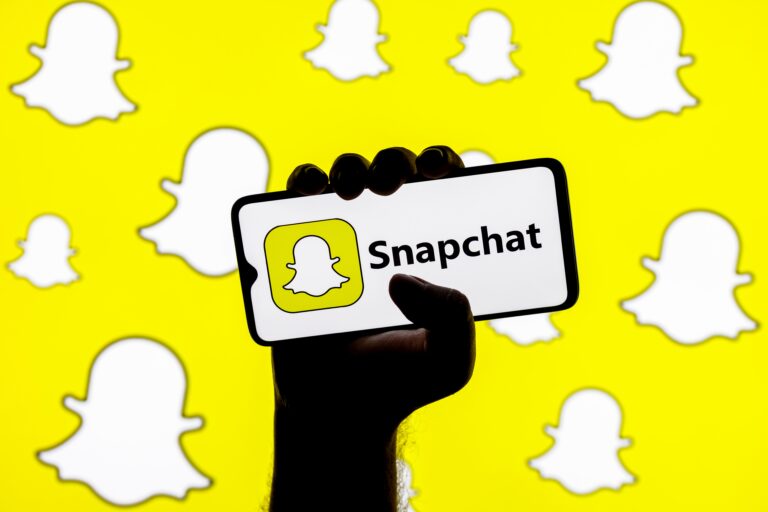 Snapchat is a multimedia messaging app used by millions of people worldwide. It allows users to send photos, videos, and messages that disappear after they are seen. It also has several popular features, such as "lenses" that can transform the user's face into funny animations or add virtual accessories to their photos and videos. Snapchat also includes its own version of "stories" which are collections of photos and videos that can be viewed multiple times over a 24-hour period.
Snapchat is an ever-evolving platform with new features being added regularly which make it one of the most popular social media networks today.
Benefits of Snapchat
Snapchat is much more than a photo-sharing app. It can provide users with valuable benefits that make it stand out compared to other social media networks.
One of the key advantages of Snapchat is its ephemeral nature. Photos, videos, and messages on Snapchat are only visible for up to 10 seconds before they disappear from the user's view and their friends' views. This feature can help give users peace of mind when sharing sensitive or personal information as it won't be stored in perpetuity as it might be on other platforms.
Another benefit of Snapchat is its creative tools. The app offers filters, 3D stickers, text overlays, and more. These tools can help people express themselves in fun and creative ways. Snapchat also allows users to create stories which are collections of photos and videos grouped together for a 24-hour lifespan. These stories can be used to show off events or locations in a more dynamic way than traditional text updates.
Finally, Snapchat provides opportunities for content creators to monetize their work. Through its Discover feature, companies can pay content creators to share sponsored posts that appear on the app's home page. Creators can also post ads within their own stories, allowing them to generate income from their work while engaging with followers at the same time.
Overall, Snapchat has become an essential part of many people's digital lives due to its fun filters, disappearing messages, creative stories, and direct connection to influencers and advertisers. It is used by millions of people worldwide every day to send photos, videos, and messages with their friends, family, and acquaintances. Companies use it to advertise their products, services, and stories.
What's the point of Snapchat?
Snapchat is a messaging and multimedia mobile application used by millions of people around the world. It allows users to send self-destructing photos and videos and text messages that can only be seen for a short period of time before they disappear.
Snapchat also enables users to add filters, draw on images, create stories, and interact with friends in fun ways.
The app's features make it popular among teenagers who want to communicate with peers without leaving a digital footprint.
With Snapchat, users can connect with friends quickly and easily while having their conversations remain private.
Moreover, Snapchat is useful for businesses who need to reach out to potential customers or use it as an advertising platform by creating custom stories or advertisements. Ultimately, Snapchat provides an entertaining way for users to stay connected and share experiences with friends in a more secure manner.
How does Snapchat work?
Snapchat is a popular mobile application that allows users to communicate with each other by sending photos, videos, texts, and drawings. To use Snapchat, you need to download the free app from either Apple or Android stores. Once the app is downloaded, you can create an account and start snapping!
To send messages on Snapchat, users take an image or video (which could be decorated with text and other fun effects) and add it to their 'Story' or send it directly to their friends with a personalized message. You can also view your story or your friends' stories which are visible for 24 hours before they expire.
Another way of communicating through Snapchat is by using 'Snaps'. Snaps are pictures or videos that can be sent to your friends. You can add text, draw on them, and set a time limit (from 1-10 seconds) before they disappear. When you send a Snap, your interlocutor receives a notification and when they open it, your Snap is then deleted from their device after the amount of seconds you have set.
If you're looking for more ways to interact with friends on Snapchat, there's also the "Chat" feature where you can send messages to each other in real-time during video calls or group chats.
Overall, Snapchat is a simple and fun application that allows users to communicate with one another in a unique and creative way. You can stay connected with your friends by sending Snaps, Stories, or chats.
How to access Snapchat+
Snapchat+ is a powerful tool for modern businesses and marketers. With the help of this platform, companies can reach out to their target audience faster and more effectively than ever before. Snapchat+ allows users to create custom stories, engage with customers, and even track analytics on performance. Moreover, businesses can add creative filters, GIFs, and other interactive elements to their content to make it more engaging.
Once you've successfully set up a Snapchat account, the next step is to access it. Accessing your Snapchat account is fast and easy:
Open the Snapchat app on your phone or tablet.
Enter your username and password at the login screen.
Tap "Sign In" to enter your account.
If you have multiple accounts associated with one device, tap "Switch Accounts" in the top left-hand corner of the home screen to switch between accounts quickly and easily with no need to re-enter any information each time you want to switch accounts.
Once logged in, explore all that Snapchat has to offer, such as Snaps, Stories, Filters, and more.
Why do teenagers love Snapchat?
Snapchat has become one of the most popular social media platforms for teenagers. Its popularity can be attributed to a number of factors, from its unique features and user interface, to its fun filters and stories.
Snapchat allows users to post short videos or photos that disappear after 24 hours, making it perfect for those who want to share something without having it live on their profile forever.
It also offers users an opportunity to create and share their "stories" with friends. These are collections of pictures and videos that can be shared with other users over a period of time.
Snapchat is known for its fun filters which allow users to apply special effects or add captions to their snaps.
All of these features make Snapchat a great platform for teens. It's easy to use, highly engaging, and offers users the chance to express themselves in a creative and safe way. As long as they follow the rules and use it responsibly, there's no reason why teens can't enjoy using Snapchat just like any other social media platform.
In conclusion
Snapchat has proven itself to be a powerful platform for connecting with friends and family, sharing stories, and creating content. Its unique features, such as the disappearing snaps and filters, have allowed users to create an engaging experience that reaches beyond traditional communication platforms. Snapchat has become one of the fastest growing social media networks in the world, with over 300 million active daily users as of 2021.
In addition to its user base growth, Snapchat also offers plenty of opportunities for businesses to reach customers through digital advertising campaigns. Companies can target ads based on location or interests using their advanced ad technology which can help to generate more leads and increase sales.
Overall, Snapchat has become one of the leading social media networks in the world and is continuing to expand its reach. With its wide range of features, advanced ad technology, and loyal user base, it's easy to see why so many people have embraced this platform.