The Best iPad Utility Apps
The iPad is a great device for working, playing, and staying connected. It has a powerful processor, long battery life, and plenty of storage space to fit all your apps and games. But it also comes with some handy built-in utilities that make using the iPad easier. So we will tell you more about some of the best utility apps for your iPad.
Table of contents:
Skype
Skype for iPad is a great way to stay connected with your family and friends. Due to its intuitive design, it's easy to make free video calls, audio calls, and send instant messages, no matter where you are. Also, you can even call landlines and mobiles at low rates.
One of the main benefits of Skype for iPad is that you can stay in touch with people with no need for an expensive phone plan or long-distance charges. All you need is a stable Internet connection and the app installed on your device! You also don't have to worry about running out of minutes since Skype calls are free between two Skype users.
Another feature that sets Skype for iPad apart is its wide range of customization options. You can customize your conversations with fun emoticons, mood messages, and even share photos and videos with your contacts. Also, you can use the app in over 20 languages so it's easy to stay connected with international family and friends!
Lastly, Skype for iPad also allows you to create group video calls with up to 25 people at once. It is perfect for larger family gatherings or planning remote team meetings. Due to this feature, you can easily stay in touch with a large group of people at one time.
Overall, Skype for iPad is an excellent way to stay connected with people and make sure that you never miss an important moment.
Scanner Pro
Scanner Pro for iPad offers great convenience and flexibility. With the app, you can scan documents anywhere and anytime without needing to haul around a bulky scanner. It's simple to use: just snap a photo of the document, then Scanner Pro will automatically detect edges and crop it. You can also enhance the image quality with color correction, text recognition, and other features.
The app gives users control over their scans. You can easily organize your documents into folders or tags so that you can quickly access them later on. Moreover, there are various export options, such as PDF and JPEG, for sharing or archiving purposes. If you want an extra layer of protection for your private files, Scanner Pro has password-protected encryption so that only authorized users can access your documents.
Scanner Pro for iPad is the perfect tool for anyone who needs an efficient way to scan and organize their documents on the go.
Adblock Plus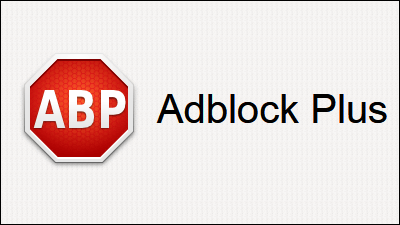 Adblock Plus for iPad provides users with unparalleled control over the content they view on their devices. It allows them to block ads, pop-ups, and other unwanted web page elements. This helps make browsing faster and more secure by reducing the risk of malicious software infecting users' devices. Adblock Plus also offers a wide range of features, including:
Customization. Users can customize which websites are blocked and what type of content is blocked. This ensures that only the specific types of content they don't want to see is filtered out, while allowing them to continue viewing the pages they want without interruption or delay.
Whitelisting. Users can add specific websites or domains to their whitelists so that any ads or other unwanted content are automatically blocked without having to manually filter out each item.
Malware protection. Adblock Plus for iPad helps protect users from malicious software by blocking websites known to harbor malware and phishing attempts. This helps maintain a safe browsing experience.
Easy updates. Adblock Plus makes it easy to keep up with the latest changes and updates to ensure optimal protection against online threats.
Adblock Plus for iPad is an effective way to control the content being viewed on your device and maintain a safe, secure, and hassle-free browsing experience.
Kalkulilo Scientific Calculator
Kalkulilo Scientific Calculator for iPad features a clean and intuitive interface that anyone can master in minutes.
The calculator has scientific functions, such as trigonometry, logs, exponents, angles, and much more.
It also includes advanced graphing capabilities to help you visualize your data quickly and easily.
With Kalkulilo's powerful algorithms and clear display of results, you can be sure you're getting the most accurate answers possible.
Also, it supports Retina Display so you can get the best visual experience possible on your device.
Kalkulilo is perfect for both students and professionals who need a reliable scientific calculator app on their iPads.
Sticky
Sticky for iPad provides a variety of features that make it an ideal app for note-taking and organization. Due to Sticky, users can easily capture ideas, tasks, images, and more in one place.
The main feature of Sticky is the ability to create notes with different colors and shapes. This makes organizing information easy and efficient as users can see their notes at a glance and quickly differentiate between topics. Furthermore, Sticky also has search capabilities so users can find specific information with ease.
Sticky also offers calendar integration so users can sync multiple calendars together to ensure they stay organized, no matter where they are. This feature is helpful for scheduling tasks and makes it easier to prioritize tasks.
The app also has a reminders feature which allows users to set reminders for tasks and notes. This is great for staying on top of deadlines or ensuring important tasks don't get forgotten.
Finally, Sticky includes social sharing capabilities so users can share their ideas with friends, family, and colleagues. This makes collaboration easy and ensures that everybody is up-to-date with the latest progress.
Overall, Sticky for iPad is the perfect tool for taking notes and organizing information, no matter how big or small the task may be.
PrintCentral
PrintCentral for iPad is a powerful mobile printing solution that makes it easy to print documents, emails, web pages, and more from your iPad. It has an intuitive user interface and advanced print options that make it easy to get the most out of your printer.
One of the most beneficial features of PrintCentral for iPad is its ability to connect directly with AirPrint-enabled printers. This means you don't need any additional setup or drivers: just select the printer you want to use in PrintCentral and start printing. You can also access shared network printers on Wi-Fi networks or locally-connected USB printers with no need for any additional software.
PrintCentral for iPad also offers advanced printing options, such as double-sided printing, multiple copies, paper size selection, and quality selection. You can even set up custom page settings, such as margins and orientation, to achieve professional-looking results right from your iPad.
The app also allows you to print web pages from Safari or Google Chrome. You can easily share photos with friends and family using an AirPrint-compatible printer or send documents directly to a colleague's inbox in PDF format. Also, with the built-in search feature, it's easy to find what you need quickly without having to remember where you stored it.
PrintCentral for iPad is a great way to print documents, emails, web pages, and more right from your iPad.
In conclusion
There are hundreds of thousands of apps available for iPads, with new ones being released and updated every day. With so many options to choose from, it can be overwhelming trying to decide which ones are the most useful and beneficial for your iPad. To make things easier, we have rounded up some of the best utility apps for your iPad. All these apps can help you get more out of your iPad and increase your productivity in all aspects of life.