How To Download A TikTok Video Without The Watermark
Are you looking for a way to download TikTok videos without the watermark? It can be frustrating when you find a great video but it's covered in an unsightly watermark. Fortunately, there are some tips and tricks that will help you get around this issue and give you clean and unmarked downloads. We will tell you about several ways to download a TikTok video without the watermark.
Table of contents:
Snaptik
For users who want to download TikTok videos without the watermark, Snaptik is an excellent tool. It is an online platform that allows you to easily save any TikTok video with just a few clicks. To use Snaptik, you need to do the following:
Open the website and enter the specific URL of the video you wish to download.
After that, choose what format you would like your video in (MP4 or MP3), then click "Download" and wait for your video to be saved on your device.
Another great feature of Snaptik is its ability to offer multiple resolutions for downloading videos – from 1080p HD up to 4K Ultra HD. With this, users can have access to high-quality TikTok videos without any watermark.
It is also important to note that Snaptik is completely free and doesn't require users to register or create an account. Therefore, anyone can use the service without any complications. All in all, Snaptik proves to be a great option for those who want to download TikTok videos without a watermark.
Video Eraser
Video Eraser is a powerful tool that can help you download TikTok videos without watermarks. The app has an easy-to-use interface and just a few steps are needed to complete the process.
First, open the video on the TikTok app and copy its link.
Then, paste it into Video Eraser's search bar to begin downloading the video in MP4 format.
Once your file is ready for viewing, you can cut out any parts of the video you don't want with the built-in editing features.
That way, you get exactly what you need without any distracting watermarks.
But if you want even more customization options, Video Eraser can offer them:
It lets you convert your video into other formats, such as GIFs or even videos with no sound.
You can also add text or images to your video so this app is perfect for creating stunning graphics and visuals.
When you're done editing, you can store the file on your device or upload it directly to social media platforms, such as YouTube and Instagram.
Get started now and unlock the potential of TikTok videos without watermarks.
SssTiktok
Using SssTiktok, it is easy to download a TikTok video without the watermark. All you need to do is follow these few simple steps:
Open your web browser and go to the official website of SssTiktok..
Find the TikTok video that you would like to download and click on its "Share" button. Copy the URL of the video from the "Share" dialog box.
Go back to the website and paste the URL in the search bar. Click "Download" when prompted.
Choose "No Watermark" as your desired quality, then wait for a few seconds while your download begins automatically.
Now you have a TikTok video without the watermark that you can watch and share with your friends.
MusicallyDown
MusicallyDown is a free online video downloader service that lets you easily download any TikTok video without the watermark. It has an easy-to-use interface, with no additional software or plugins needed for downloading. To save a TikTok video without the watermark using this service, you need to do the following:
Copy and paste the link of the TikTok video into the search bar/
Press "Enter".
The download will begin immediately, and within seconds you'll have your TikTok video in hand, completely free of any watermark.
MusicallyDown also supports other platforms, such as Instagram and YouTube, making it an all-in-one solution to save your favorite videos quickly and easily.
What's more, MusicallyDown allows you to choose between different quality options, whether you want to keep the Full HD resolution of the original video or reduce it for a smaller file size.
TikSave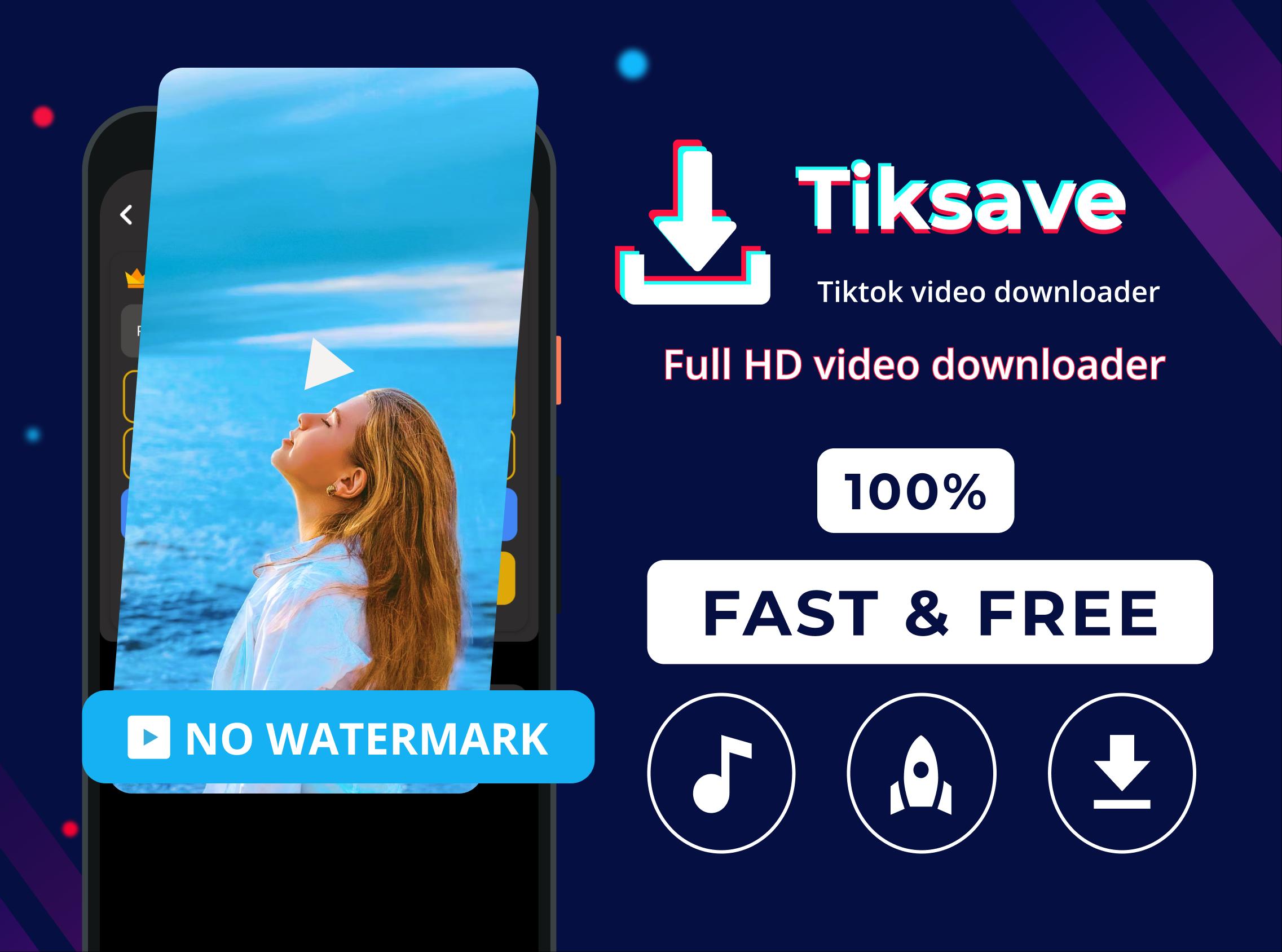 Once you have installed the TikSave app on your device, follow these steps to download a TikTok video without the watermark:
Launch the TikSave app and tap "TikTok" at the bottom of the screen.
Search for or browse through videos to find the one that you want to save with no watermark. Tap on it when you have found it.
On the next page, there will be options to either share or save the video. Select "Save Video". The video will begin downloading without any watermark instantly.
Once it has been downloaded, you can view it by tapping "View File" in the dialogue box that appears.
Lastly, you can share your video with friends or family by selecting "Share" in the dialogue box. This will open up a sharing menu where you can choose whichever app you want to use for sharing.
With TikSave, it is easy to download videos from TikTok without any watermark. The app provides a simple and fast way to save videos so that you can watch them whenever and wherever you like.
In conclusion
In conclusion, downloading a TikTok video without the watermark is relatively simple. You can use the above-described tools to save the video with no watermark. Whichever service you choose to download your favorite videos off of TikTok, it is important to remember that copyright laws should always be respected when downloading videos from any website or app.