How To Change Your Username On Fortnite
Changing your username on Fortnite is a relatively simple process that can be completed in just a few minutes. If you want to make a fresh start with the game, changing your username is an easy way to do it. We will tell you how to do it.
Table of contents:
Advertisement
How To Change Your Username On Fortnite for Windows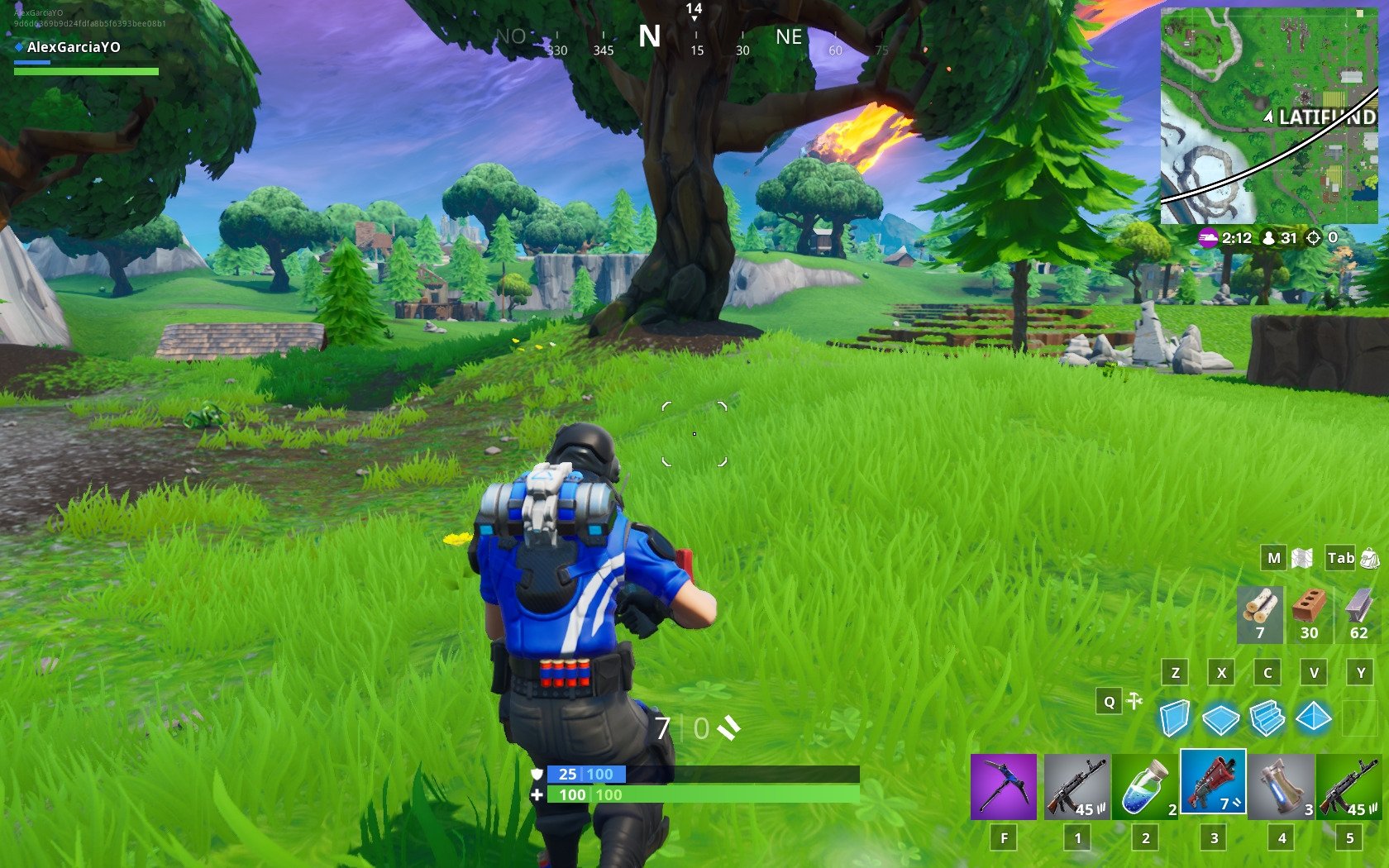 Changing your username on Fortnite for Windows is not a difficult process. 
First, open the Epic Games Launcher and log in with your account credentials.
Then, select the icon at the top right corner of the screen that looks like a cogwheel. This is where you will access your settings.
Once you are in your Settings menu, click the tab labeled "Account" which should be located on the left side. This tab will display all of your account information, including your current username. To change it, simply type a new name into the field provided and save it by clicking "Change Username."
You should now see your new username displayed at the top of this page and throughout Fortnite when you play. 
Keep in mind that you can only change your username once every two weeks. If you decide to make another change after this period, it may take up to 24 hours for the new name to be fully updated in the game. Be sure to check your Account page again after waiting a full day before taking any further action if needed. Finally, remember that other players will still see your old username until they refresh their games or log out and back in again.
Advertisement
How To Change Your Username On Fortnite for Mac
If you've been playing Fortnite for Mac, chances are you've wanted to change your username. After all, it's a great way to customize your gaming experience and make sure that everyone knows who's got the high score. Fortunately, changing your username on Fortnite is actually quite easy. All you need to do is follow these simple steps: 
Launch Fortnite and sign in with your current account.
Click on the settings icon (it looks like a gear).
Select "Account" from the menu on the left side of the screen.
Now look for "Username" near the middle of the screen.
Enter your new username in the box provided and click "Save" to confirm.
You have successfully changed your username on Fortnite for Mac.
Now that you know how to change your username, you can have even more fun with this popular battle royale game.
How To Change Your Username On Fortnite for Android
Changing your username in Fortnite for Android is relatively straightforward, though the process does require a few steps.
The first step you'll need to take is to open up the app and log into your Epic Games account with the credentials associated with it.
Once logged in, you can access your settings page by tapping on the gear icon at the top-right corner of the screen. You should see a list of options that include Account Info where you'll be able to edit your username.
Click on this option and then select 'Change Username' from the dropdown menu. Enter in any new name that hasn't been taken yet. If it has already been taken, then you'll have to choose another one.
After selecting your desired name, remember to hit 'Save' so that your new username will be applied. After a few moments, you should be able to see your new name once you log back in. 
Now you can start using your updated username.
If you ever want to change it again, the process is quite similar – just head back over to the Account Info section of the settings page and select 'Change Username'. You'll then be able to enter any other username that hasn't already been taken and click save. Keep in mind though, that each time you choose a new name, the old one won't be available for someone else to use until around two weeks later. 
How To Change Your Username On Fortnite for iOS
Changing your username on Fortnite for iOS is a fairly simple process.
First, open the App Store and search for "Fortnite".
Once you have found the game, click on "Get" to download it.
When the game has finished downloading, launch it by tapping on its icon.
After loading up, create an account or sign in with your existing one if you have one already.
Once inside the game, tap the three bars at the top right corner of the screen to access settings. Then select Account Settings from there.
You should now be taken to a page that shows all of your account details, such as email address, birthday, and current username.
To change your username, tap on the "Change Username" button below your current name and type in your desired one.
Once you have done that, tap the "Verify" button to submit your new username.
For those who don't want to go through all these steps, there is an alternative way – use the Epic Games website. Just log into your account there and click on Profile Settings at the top of the page. There you will be able to change your username without having to open up Fortnite for iOS. 
Fortnite Name Limitations
Fortnite is a popular battle royale video game that allows players to create their own unique gaming environment. To ensure a safe and secure experience for all, Fortnite enforces name limitations when creating in-game accounts.
Players must adhere to certain rules when creating character names, including using appropriate language and avoiding offensive or suggestive language.
Moreover, players are not able to use any of the existing in-game terms, such as "Fortnite", "Battle Royale", or other game-related terms as usernames.
Furthermore, no characters may contain more than 12 letters (including spaces) due to technical limitations with the game engine.
It's important that players follow these guidelines when creating an account so they can have a fun and safe gaming experience. Ignoring these rules can result in account suspension or even deletion.
In Conclusion
Changing your username on Fortnite can be a great way to show off who you are and how you want others to identify you in the game. It may also come in handy if you've been using the same name for some time and want something new or exciting. To do this, all you have to do is log into your Epic Games account, select "Account Settings," and then change your username from there.
You can also use special characters, such as underscores or hyphens, to create a unique username. Just remember that usernames must be 3-16 characters long, so make sure it fits within those requirements before submitting your changes.