How Android users can join their iPhone friends' FaceTime fun
Android users, rejoice – you can now join in on the FaceTime fun of your iPhone-owning friends! Apple has released a new feature that allows Android and Windows users to join in on FaceTime calls with their iPhone friends. This is great news for anyone who feels left out due to the lack of access to Apple's video chat app. We will tell you how to use this feature.
Table of contents:
Advertisement
Talk Mod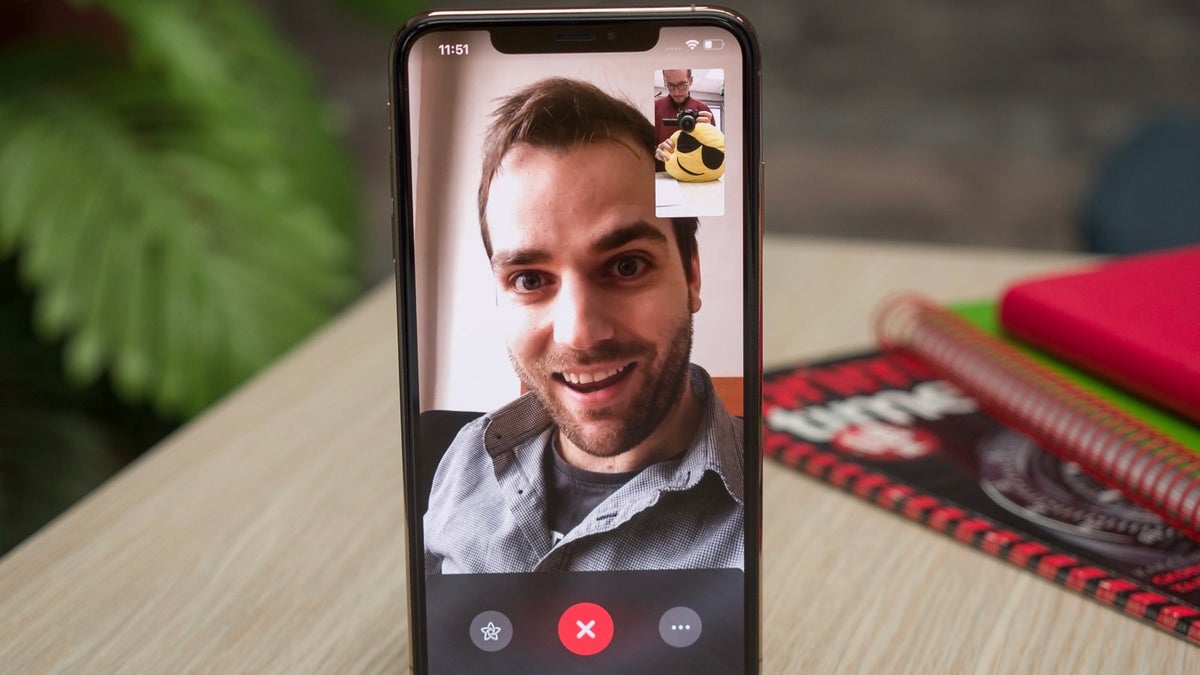 Android users don't have to miss out on the fun of FaceTime with their iPhone friends. Due to the third-party app called Talk mod, Android users can join in on FaceTime conversations too. Here's how: 
Talk mod is free to download from Google Play and it supports up to 8 participants at a time.
Once downloaded, you'll need to create an account with Talk mod by entering your mobile number or email address and creating a password.
Invite your iPhone friends to join you in a video call by sending them an invite link via text message, email, or directly through the app itself.
When everyone has joined the call, the conversation can begin. Talk mod's main goal is to make connecting with others easy and enjoyable, and their app does just that. 
With Talk mod, Android users no longer have to feel left out of the FaceTime fun. Whether you're making plans for a night out or catching up with old friends, everyone can join in on the conversation and enjoy a quality video call experience.
Advertisement
Other Ways to Join Your IPhone Friend's FaceTime
Android users can still join in on their iPhone friends' FaceTime fun without being left out. There are a few different options available for Android users to use when connecting with their friends and family who are using an Apple product.
One option is to use Google Duo which also works across iOS and Android devices. It offers the same features as FaceTime, such as video calling, voice messaging, and audio-only calls. The app also has some great additional features, including text messaging, group video calls with up to eight people at once, low-light mode for better visibility during night time calls, and more. Moreover, it's easy to set up and free to use.
Another option would be to use Skype. It's available on both Android and iOS devices and provides the same features as FaceTime, with a few extra perks, such as screen sharing, group calls up to 25 people, call recording, and more.
Ultimately, there are plenty of other alternatives for Android users who want to join their iPhone-using friends in a video chat.
Alternatives to FaceTime for Android users
For Android users, there are several alternatives to FaceTime.
Skype is a popular app that allows you to make audio and video calls with anyone in the world. It's compatible with both iOS and Android devices and it supports up to 25 people in a single call. You can also use Skype for messaging, file sharing, screen sharing, and more.
Another option is Google Duo. This app lets you make one-on-one video calls with your contacts for free over Wi-Fi or data connections. The app has features like Knock Knock which allows you to see live video of the person calling you before you answer it. It also utilizes end-to-end encryption for added security during calls.
A third option is Facebook Messenger. This app lets you make audio and video calls with any of your contacts. You can also use it to send messages, share photos and videos, and even play games. Moreover, it's integrated into the main Facebook app so you can become friends with anyone on the social network and then call them right away.
Finally, there's Viber. This app is similar to Skype but allows for group video calls of up to 40 people at once. It also supports text messaging, file sharing, voice recordings, and more. And best of all, its end-to-end encryption ensures that all your conversations are kept secure from potential prying eyes.
So whether you're looking for a one-on-one video chat with friends or family, or you need to have a large group conference call, there are plenty of alternatives to FaceTime on Android that can meet your needs.
In Conclusion
Fortunately, Android users can still join their iPhone-owning friends for FaceTime fun. The above-described methods will allow you and your iPhone owning friends to easily connect over FaceTime and catch up.